The Bishop's Note Video
Click image to run the YouTube video.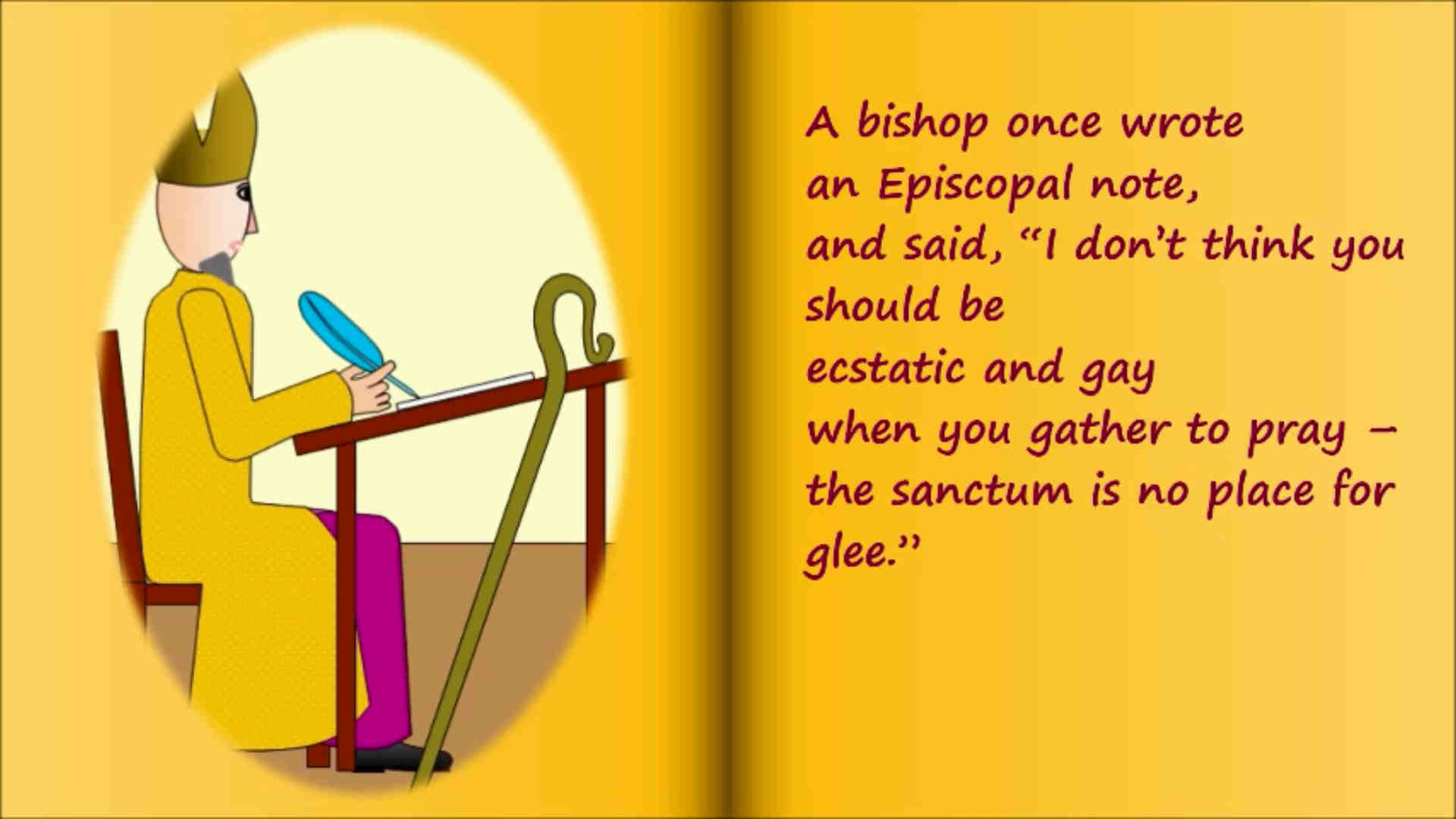 This is a light-hearted poem/song about a bishop who, with the best of intentions, tries to restrict expressions of exuberance in worship. But Jesus has other ideas, and decides to teach the prelate and his flock a lesson they will never forget.

The original resource was developed using MS PowerPoint, using its powerful animation facilities.

This video is protected by UK copyright law. All rights are reserved, but you may freely download it for personal viewing and listening.

A licence for public performance or broadcasting may be obtained from Phonographic Performance Ltd quoting ISRC number GBNE41200003.
See all of Steve's videos at StephenPTownsend on YouTube.