The Lost Lamb Video
Click image to run the YouTube video.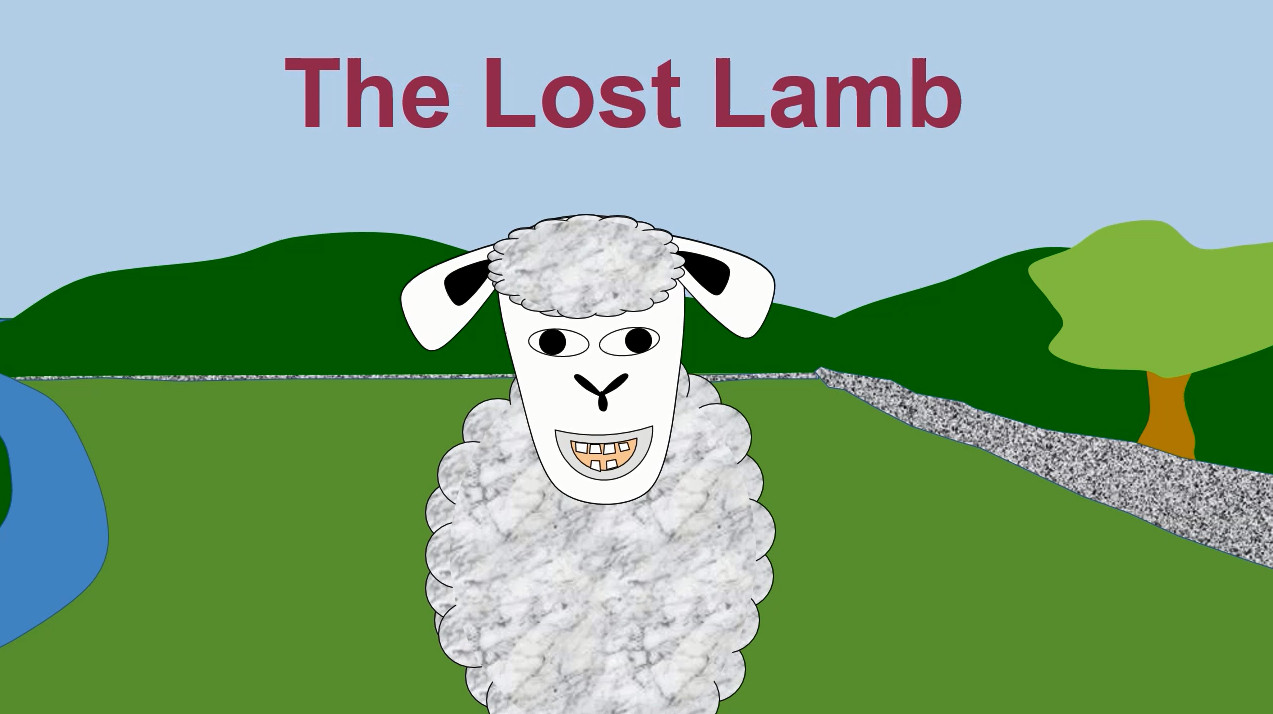 This video is an animated story, based on the parable of the Lost Sheep, from Luke 15: 1-7. It tells the story of a lamb who wandered from the safety of the flock, and who was rescued by the shepherd. It finishes with the words of Jesus from Luke 19: 10, that the Son of Man came to seek and to save that which was lost.

Suitable for use as a teaching resource in church family/all-age services and children's work.

The original resource was developed using MS PowerPoint, using its powerful animation facilities.

This video is protected by UK copyright law. All rights are reserved, but you may freely download it for personal viewing and listening.
See all of Steve's videos at StephenPTownsend on YouTube.