The Useless Worm Video
Click image to run the YouTube video.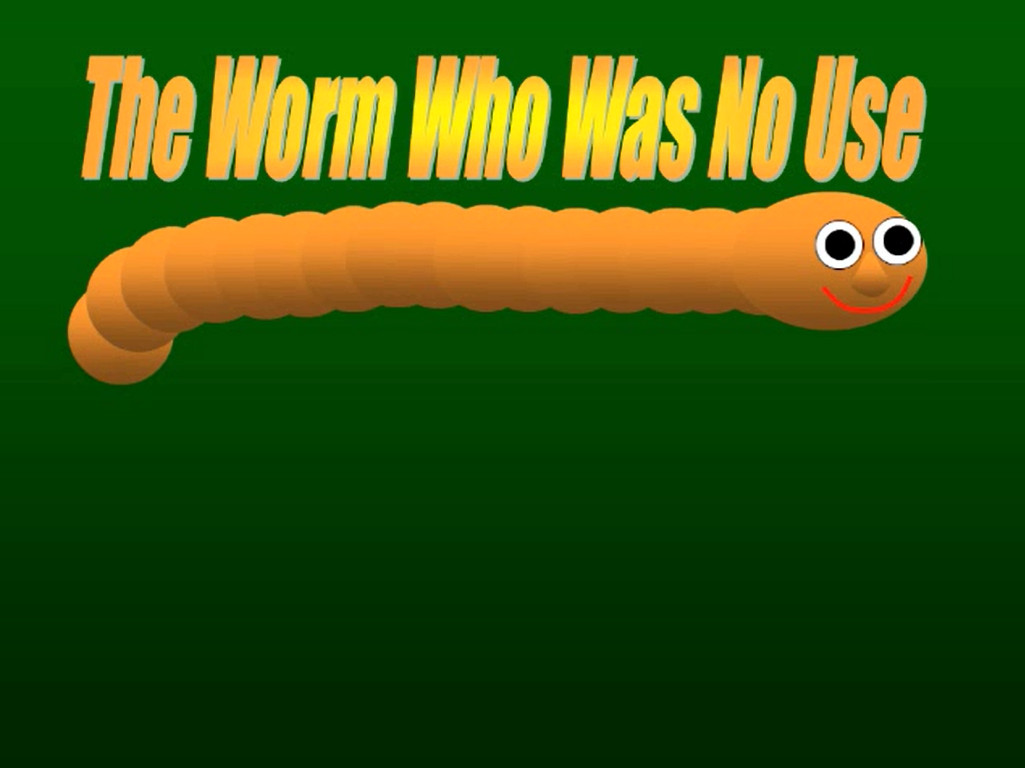 This video tells of a worm with a poor image of himself, and strong feelings of rejection. However, to his surprise he discovers that he is welcomed by the gardener, and is not useless after all. We have used this at an all-age service in our church under the theme "Purpose - does God really have plans for me?" However, the video itself has no explicit Christian or Bible references, so could be used in many other similar contexts.

Suitable for use as a resource in church family/all-age services and children's work.

The original resource was developed using MS PowerPoint, using its powerful animation facilities.

This video is protected by UK copyright law. All rights are reserved, but you may freely download it for personal viewing and listening.
See all of Steve's videos at StephenPTownsend on YouTube.