Bible Puzzle Verse Game
Click image to run the MS PowerPoint show.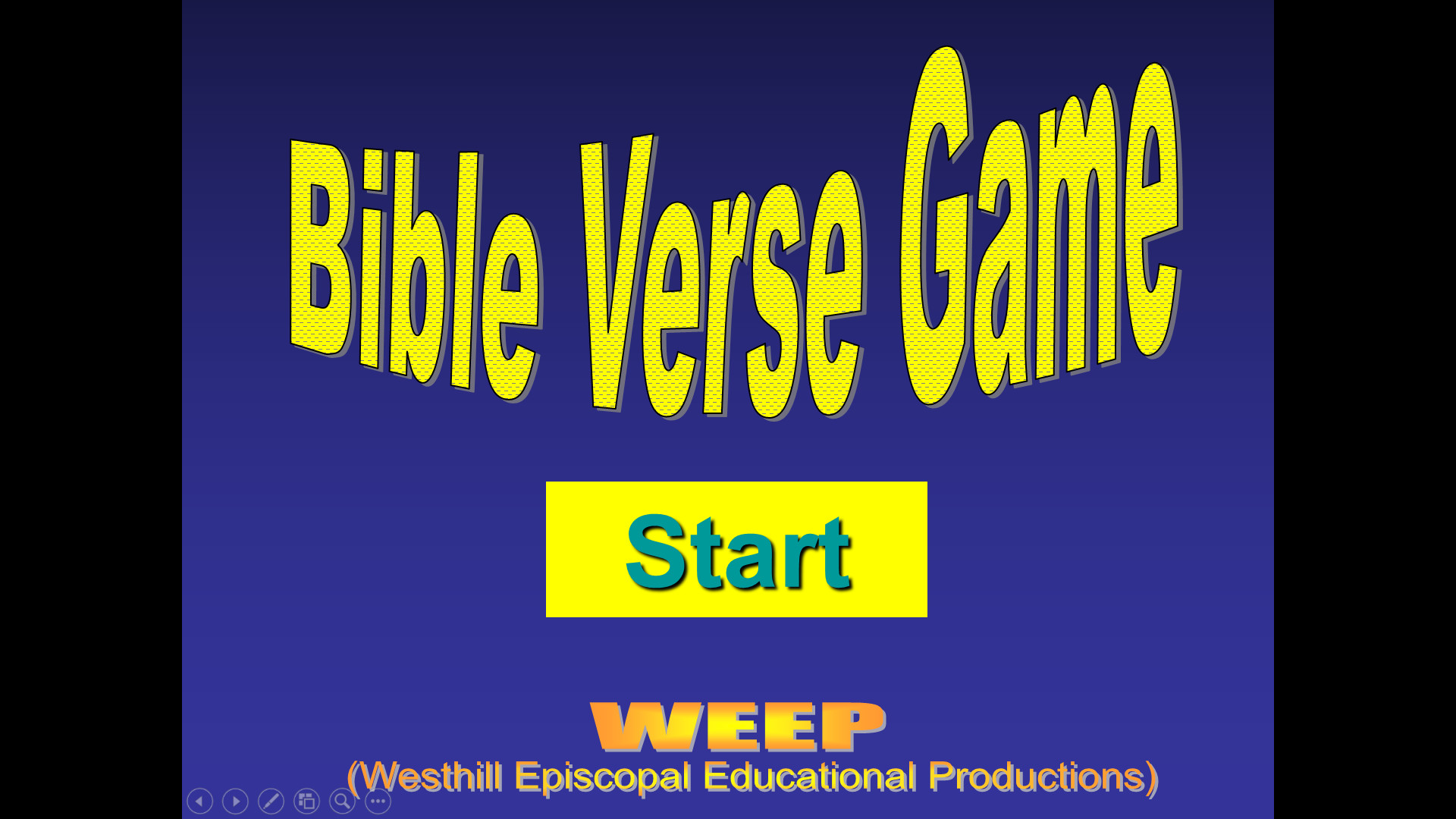 This Bible puzzle verse game has been programmed using Microsoft Visual Basic for Applications in the context of a PowerPoint show. You will need Microsoft PowerPoint to be installed on your computer to run this game. Click the image on the left, and decide whether to open the file with PowerPoint directly, or whether to save the file to run with PowerPoint later. When the PowerPoint show commences a macro security alert will be displayed. Select the button to enable macro content, otherwise the game will not run.

Puzzle Verse is a variation of the traditional Hangman game. The game was designed to be played in a church All-Age or Family Service, by the entire congregation or a smaller group. The presenter interacts with the program to implement the choices of those playing. However, the game can be played successfully by a single individual operating the computer themselves.
Instructions
The following instructions assume that the PowerPoint show has started running, with macros enabled.
The players start with six lives
At the bottom a Bible verse is displayed, with the letters blanked out. Choose a letter from the alphabet displayed above, that you believe can be added to the verse.
If your choice is right then at most four occurrences of the letter will be inserted.
If the choice is incorrect then part of a puzzle will be displayed at the top right, and one life will be lost.
If and when all six lives are lost, and the puzzle is complete, the players lose the game.
When completed the puzzle displays a picture of a tin of chocolate sweets. The game can be made more exciting by awarding the sweets as a prize if the congregational players win (otherwise the presenter keeps the sweets for himself or herself).
This software is protected by UK copyright law. All rights are reserved, but it is licensed for download and use under Creative Commons Attribution-NonCommercial-NoDerivs 4.0 (CC BY-NC-ND 4.0).